Improving the Patient Experience Pitch Competition
October 17, 2019 6:00 PM – 9:30 PM ET
Washington, DC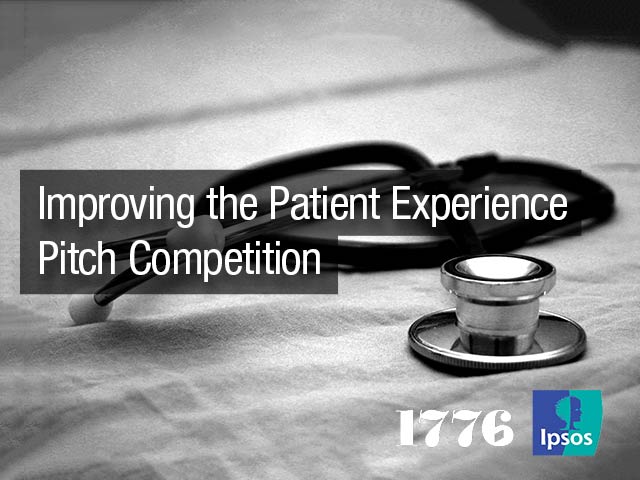 Join Ipsos and 1776 for a live pitch competition for a first hand look at some of the most innovative healthcare startups in the DC and Philadelphia ecosystems. The competition will feature a "Shark Tank ®" styled format to hear pitches from a curated group of 5 startups focused on enhancing patient experience within the healthcare system. This event also offers a unique opportunity to mingle with the presenters along with the investors and funders, corporate sponsors, and members of the press.
Date and Time:
October 17, 2019
6:00 PM – 9:30 PM ET
Location:
740 15th St NW
Floor 9
Washington, DC 20005
Join us afterwards for cocktails to celebrate all the amazing individuals who took part in the 1776 Pitch Competition!